Hybrid Vehicle Tyres
Why are hybrid tyres different?
Hybrids place additional performance requirements on the tyre. Tyres wear out differently due to greater acceleration, more weight and higher torque.
Hybrids are on average 20-30% heavier due to the lithium battery that powers the vehicle. This extra weight means the tyres must be stronger to withstand the extra load. Unlike other strong tyres, such as 4x4 offroad, the grip on the road needs to be at the right level to come to a stop safely but not to adversely impact the range of the vehicle. The more the tyre grips the road, the less the range. They also need to deal with faster acceleration, which means coping with higher torque.
Can I fit non-hybrid tyres to my hybrid?
We recommend replacing hybrid tyres with the same tyre type that your vehicle was fitted with from the new or specified by your vehicle manufacturer. If this is simply too expensive, we can also help with identifying a tyre that is as close as possible in the specification.
Do hybrid tyres come with noise-reduction technology?
Yes, most hybrid tyres come with noise reduction technology for a quieter ride. as there are no combustion engine noises to drown out the road noise. That's why hybrid tyres are manufactured using different rubber compounds, tyre construction and sidewall design.
Do you have hybrid tyres in stock?
We stock a wide range of tyres for all vehicle types or can order them within 24 hours.
Search for Hybrid Tyres
if you already know the tyre size you want enter it below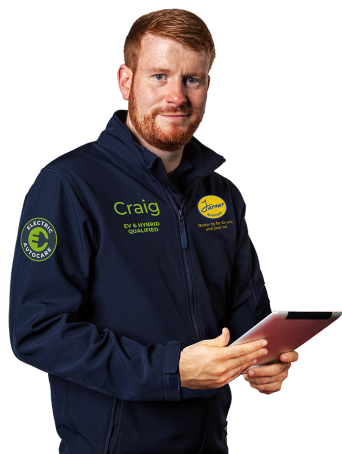 Your hybrid vehicle is in safe hands.
You'll find Specialised Technicians, trained and qualified to IMI Standards, at every Farmer Autocare centre.

Your hybrid vehicle is in safe hands.
All our centres are equipped with the latest equipment and diagnostic software, allowing our certified technicians to diagnose any problems quickly and efficiently.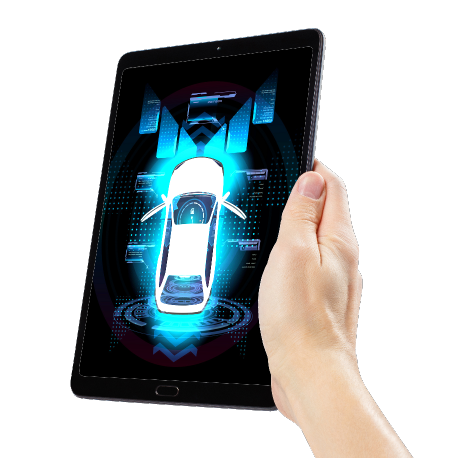 Why Your Hybrid Car Needs Specialised Vehicle Care.
HYBRID VEHICLE TYRES
Hybrid cars place additional performance requirements on the tyre. Tyres wear out differently due to greater acceleration, more weight and higher torque. Read more about hybrid tyres
HYBRID VEHICLE SERVICING
All our Specialised hybrid technicians go through rigorous technical training and are trained and qualified to Institute of Motor Industry standards. Read more about hybrid servicing
HYBRID VEHICLE MOT
MOT tests make sure vehicles are safe for the road. Like any other vehicle, hybrids have to pass an MOT after they are three years old. Read more about a hybrid MOT
We supply all major tyre brands, including: