Simply enter your car registration
and we'll find your tyre size.
Or if you already know the tyre size
you want enter it below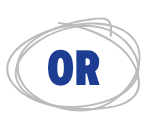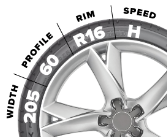 All Season/All Weather Tyres
Whatever our ever-changing weather throws at you, know that you and your vehicle are prepared with all season tyres from Farmer Autocare.
All season tyres, or all weather tyres as they are sometimes known, are specifically designed for year round performance and are an excellent choice for typical Scottish weather conditions. With all season tyres you can benefit from:
improved handling and grip
enhanced performance
longer tyre life
year-round confidence
How do all season tyres differ from standard tyres?
Our all season tyres use the latest advanced technologies and specially developed tread patterns to provide excellent year-round performance. Elements of both summer and winter tyres are combined to produce a tyre with deeper tread depth, and an optimal balance of edge area and surface contact, as well as a compound designed to meet the increased demands of variable weather.
What are the benefits of all season tyres?
The unique design of all season tyres ensures greater water displacement and enhanced grip in wet weather, as well as improved handling on warm, dry roads in summer. The tyre composition and larger contact area offers a quieter, smoother and more comfortable drive. The tyres work well in temperatures both above and below zero degrees making them a perfect choice for any season. This means you can use the same set of tyres all year without the cost and inconvenience of changing and storage.
If you are looking for new tyres with performance and versatility, all season tyres from Farmer Autocare are designed to address your needs, providing enhanced grip in icy or snowy weather as well as outstanding wet and dry performance.
All tyre prices include:
Fitting New Tubeless Rubber Valve Wheel Balance Old Tyre Disposal
We supply all major tyre brands, including:
UPDATE 24/01/2022: We are OPEN as usual and following social distancing best practices
"I am pleasantly surprised how friendly and knowledgeable all your staff are." Derek, Glasgow
"I had a great no fuss and efficient service." Laura, Paisley
"Excellent service and really friendly people." Jim, Dunfermline
"I searched about and couldn't find lower prices." Angie, Clydebank
"I like the fact you can order online and pay in-store." Andy, Edinburgh
"The Manager and his crew were super polite and professional..." Chris, Alloa
"A great price and very competitive for the area." Sarah, Perth